What
Rad Girls is simply thrilled to bring the Rad Awards back to Philly Tech Week 2018!
The Rad Awards are an awards ceremony and party honoring local women leaders who inspire in the fields of technology, media, culture, science, and business.
Where & When
The Fourth Annual Rad Awards are taking place at The Hotel Palomar on Monday, April 30th, from 7 pm - 11 pm. The Palomar is located at 117 S 17th Street in Philadelphia.
Tickets
Scoop them up now before they're sold out! Tickets are $30 each, and include cocktails from Stateside Urbancraft Vodka and hors d'oeuvres from The Palomar. We'll also have a cash bar. There is an ATM in the lobby of The Palomar.
Arrivals
Meet us at The Palomar at 7 pm. Grab your friends and a cocktail and head to our Smilebooth. Say cheese! We'll also have a roaming photographer on hand to snap glamorous photos of you. Don't worry, they will be available online after the event.
Attire
This is not The Oscars, but you'll want to be in Instagram-ready cocktail attire. Be creative. Have fun with it!
The Ceremony
Vibe out to the music of DJ Yolo Ono aka Marissa Le. The awards ceremony will begin promptly at 8:15. We will gather around the stage to honor our nominees and winners.
Past Rad Awards
Meet Our 2018 Nominees
Innovator of the Year
Michele Marcolongo, InvisALERT Solutions
Tiffanie Stanard, CEO & Founder of Stimulus
Tiffany Newmuis, Senior Director of Community Engagement and Emerging Market at Thomas Jefferson University Hospitals
Kiera Smalls & Takia McClendon, City Fit Girls
Entrepreneur of the Year
Meredith Waldman, Founder at Rally
Brandi Baldwin-Rana, PhD, CEO & Founder, Millennial Ventures Holdings
Anna Welsh, Founder & CEO, littlebags.BIGIMPACT
Shannon Maldonado, Yowie
Technologist of the Year
Sarah Gray, Software Engineering Manager at Promptworks
Jumoke Dada, Tech Women Network
Ebonie Butler, WordPress developer at Yikes Inc
Elizabeth Brown, Co-CEO and Head of Design at Webjunto
Scientist of the Year
Genevieve Dion, Director, Center for Functional Fabric
Margaret Prendergast, Director of Bioengineering at Allevi
Bethany Edwards and Anna Couturier, Lia Diagnostics
Marie Webster, Ph.D., Staff Scientist at The Wistar Institute
Artist of the Year
Morgan Smith, Photographer, Time To Pretend
Denise Fike, Illustrator
Nile Livingston, Visual Artist
Tierra Whack, Recording Artist
Nonprofit of the Year
Monique Curry-Mims, Director of Development, Steppingstone Scholars
Deborah Diamond, President, Campus Philly
Dawn McDougall, Code for Philly
Jamila Harris-Morrison, ACHIEVEability
Educator of the Year
Victoria Kinzig, Founder & CEO, Kickup
Julie Cousler Emig, Executive Director, Education Plus Health
Carol Wong, Director of the Chinatown Learning Center
Michelle R. Martin, Temple University Food Pantry
Connector of the Year
Leigh Goldenberg, Executive Director, Theatre Philadelphia
Melissa Alam, Femme & Fortune
Stephanie Wolfson & Paige Dietz, Philly Fights Cancer
Nicole Allen White, Director of Government and External Affairs at Philadelphia Museum of Art
Storyteller of the Year
Lauren Leonard, Director and Producer of Earlie Bird Productions
Lara Witt, Freelance Writer and Managing Editor, Wear Your Voice Mag
Kate Kelly, Civic Communicator and Digital Storyteller
Julie Hancher, Co-Founder, GreenPhilly
Activist of the Year
Dena Driscoll, Co-Chair, 5th Square Action Group
Elicia Gonzales, Executive Director, Women's Medical Fund
Michelle Feldman, Executive Director of Keep Philadelphia Beautiful
Amber Hikes, Executive Director, Office of LGBT Affairs
Rad Guy of the Year
Ernest Owens, Award-Winning Journalist,Philadelphia Magazine
Michael Hisey, Protester, "Alt-Facts Kelly"
Britt Carpenter, PhillyUnknown Project
Evan Urbania, CEO of Chatterblast
Rad Girl of the Year
Katherine A. High, M.D., President and Chief Scientific Officer, Spark Therapeutics
Roxanne Patel Shepelavy, Executive Editor of The Philadelphia Citizen
Jane Golden, Executive Director, City of Philadelphia Mural Arts Program
Lisha Davis, Head of Innovation Studio, Vanguard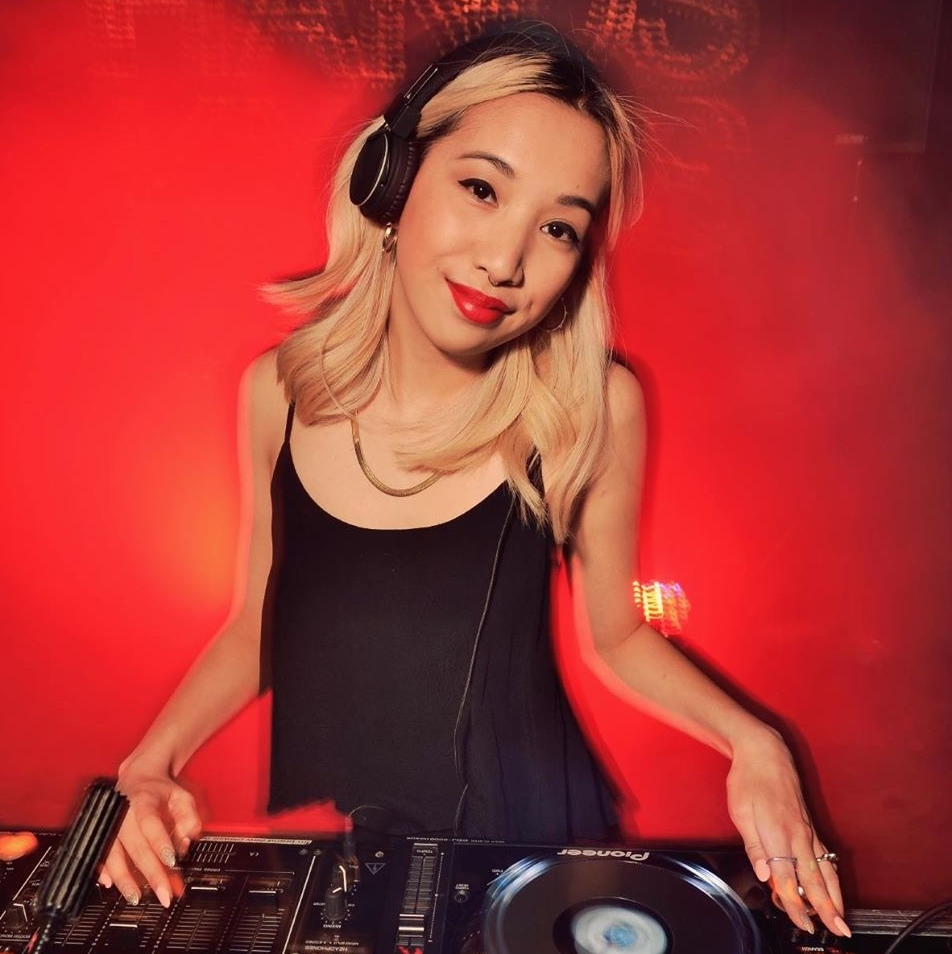 Yolo Ono has been fortunate to work with incredibly talented veterans of the nightlife and music scene, cutting her teeth with the Mad Decent Philadelphia crew, as well as Yellow Girl Mob and Factory Girls. Initially moving to Philadelphia to attend college in 2008, Yolo Ono encountered the Philadelphia nightlife scene through supporting local Philadelphia independent clothing brands such as Fresh Melt Water, and The Decades, assisting in promotion and street campaigning. With her first DJ gig in October 2011 opening for Gun$ Garcia and a live performance by Roxxy Cottontail, Yolo has continued to practice and play constantly, playing with acts such as James Murphy of LCD Soundsystem, Riff Raff, Venus X, Maluca, Princess Nokia, and more. While Yolo Ono's initial love for music stemmed from indie rock and indie dance roots, she plays a versatile arsenal of genres with a love of club-influenced house music.